Wigs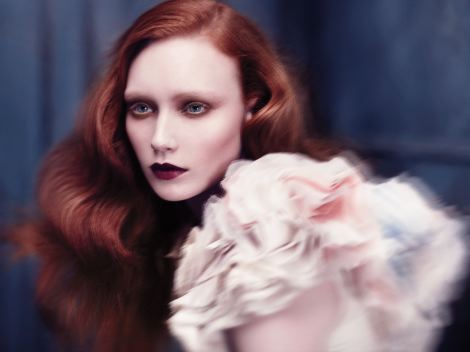 As a result of hearing about a close friend of Ralph and Georgie's who struggled with cancer treatment and the devastation of hair loss, we have now introduced a range of beautiful wigs of all colours and styles in fibre and real hair. These can be trimmed to suit, and fitted before or after treatment. We will advise on how to care for your wig and have products available to aide this.
We work closely with NHS Oncology Department and Dermatology department and are happy to make hospital visits should this be more suitable. If distance is a problem, we can meet in the Maggie Centre to coincide with any hospital appointments.
We recognise the importance of beautiful hair to all clients, and it is our goal to try and give back the psychological medicine that ones own hair gives naturally.
Our large range is available to all customers.
For further information please call the salon and arrange to meet Georgie.
Style
You can pick your own style or we can help you pick one that will work with your look. First time buyers normally pick a wig that feels familiar to them, but thanks to our salon, you can always come and try different styles and colours until you find the one that is right for you under the sound advice of our wig technicians. For our online buyer we divided our wigs in 3 main styles: short, medium and long length.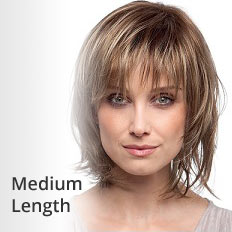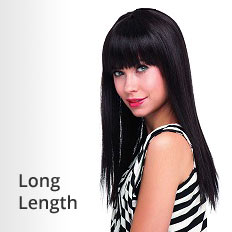 Human Hair or Synthetic?
This could be the most common question asked to us by our clients. There's not really better or worse option, it's just that each type has very particular qualities that suit different needs. So in a nutshell here are the main characteristics of each type of hair.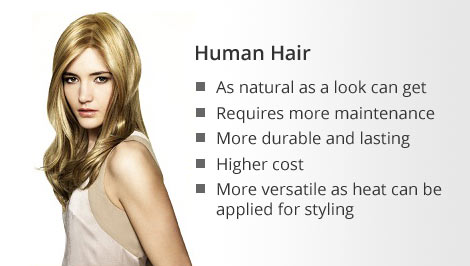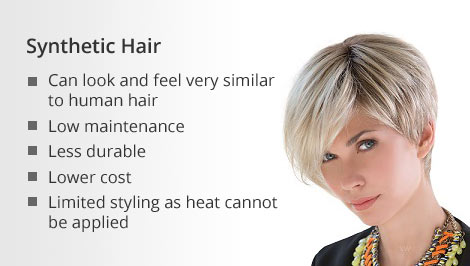 Wig Construction
Even when two wigs look exctly the same from the outside the inside or "construction" can be completely different. This can make a huge difference on the suitability and characteristics of the user needs. To learn more about each construction type, have a look at our explanation below.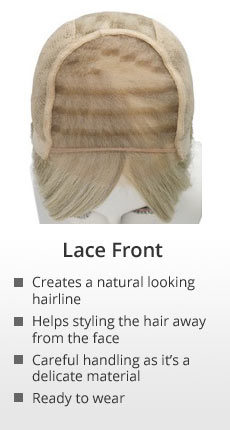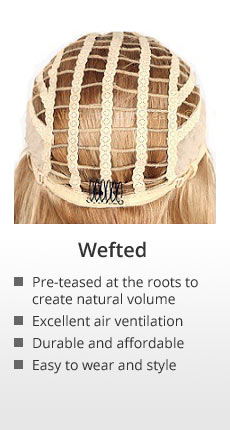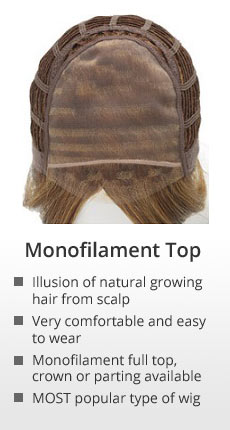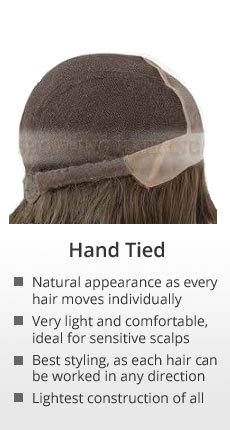 What's My size?
98% of people are an average size, this is because all of our wigs have adjustable pull straps. Our Petite size is suitable for children and adults. Here's a guide to the different sizes:
| | |
| --- | --- |
| CAP SIZE | CIRCUMFERENCE |
| Petit | 21" (53.3cm) |
| Average | 22" (55.8cm) |
| Large | 23" (58.4cm) |